A TWISTED ROOTS SALON
logo + business cards

Client: A Twisted Roots Salon  |  Role: Design, Art Direction
A Twisted Roots Salon is a hair salon located in Bozeman, Montana. This client wanted the logo to be very artistic & corky – something that was very a- typical to the expected salon logo. She is a creative woman who uses hair as her artistic outlet, and she needed the branding to represent that. Originally this logo was done at Classic Ink with an orange and yellow color scheme, but just as hair changes, so does style and she came to me for a color refresh and some updated collateral pieces.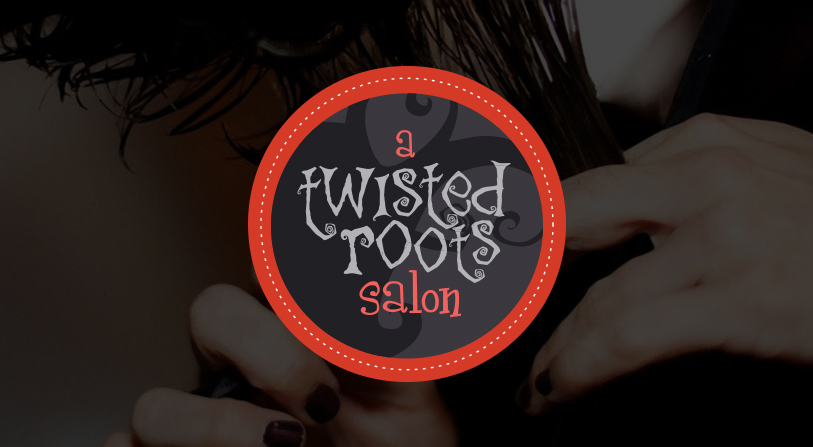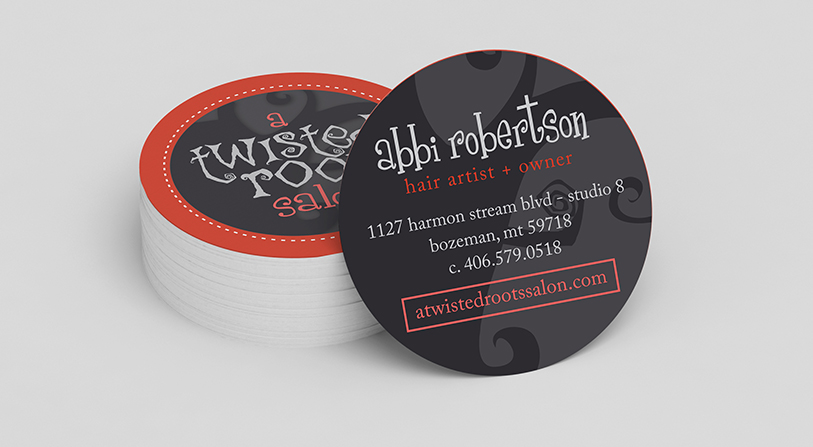 client desires:
something that somehow represented the idea of 'twisting roots'
quirky, artistic, different
solution:
the twisted design elements play a big background role atop the simple type-based logo – representing tree roots, art & hair
Tim Burton-esque design influence
the main typeface is full of twists and twirls, paired with a more simplistic but still funky secondary typeface
Ready to chat?
I am available for freelance and contract design work. My rates are negotiated hourly or by project.