BEARGRASS PARTNERS
web

Client: Beargrass Patient Partners  |  Role: Web Design + Development  |  Agency: Classic Ink Creative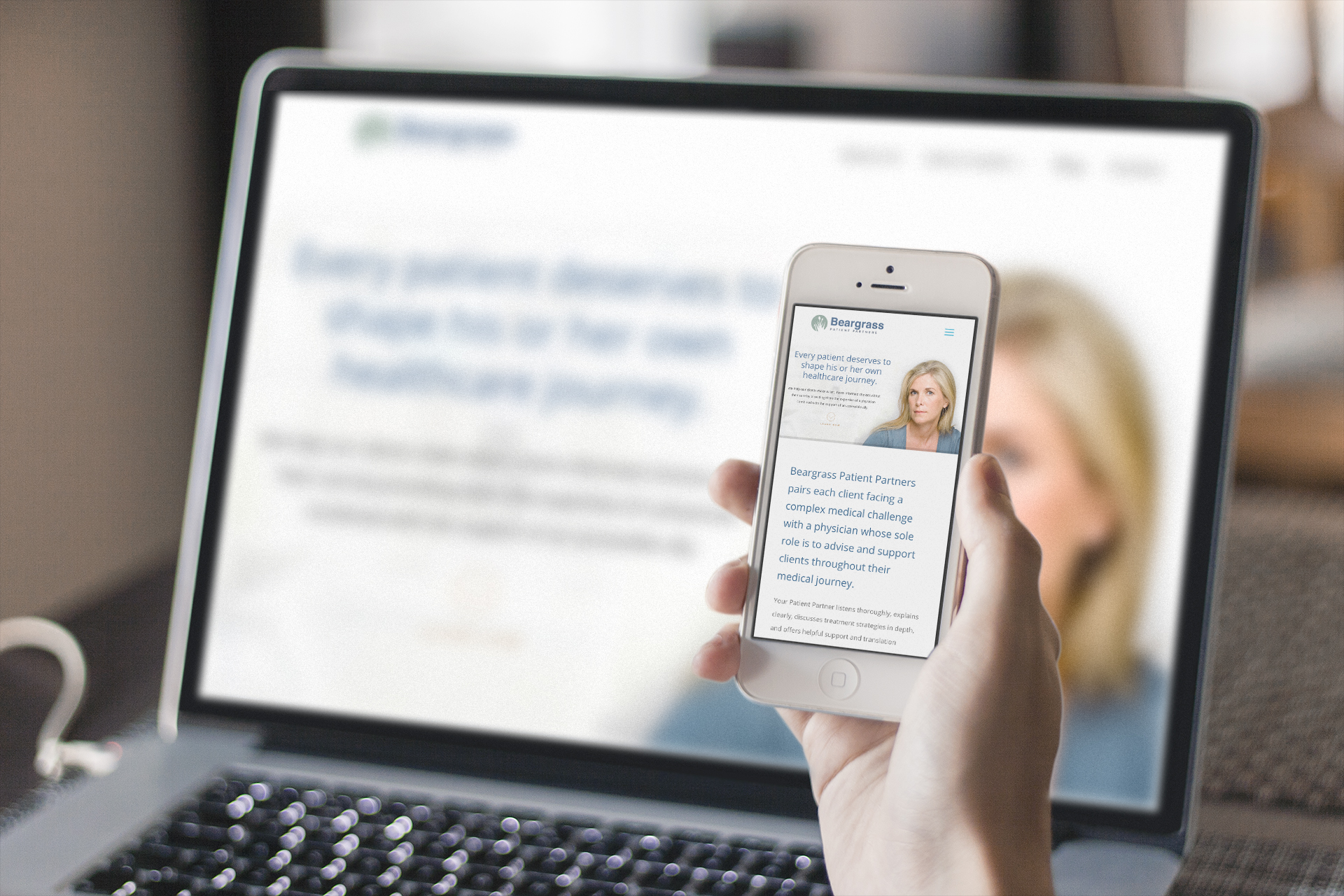 ---
Beargrass Patient Partners is a company that assists in helping their clients medical journey smoother, less intimidating, and more successful. They came to us in need of a web design that had a professional & clinical aesthetic, but with a soft and compassionate undertone and a seamless user experience.
<div class="et_pb_fullwidth_header_scroll" style="text-align:center;"><a href="#web"><span class="scroll-down et-pb-icon-web" >;</span></a></div>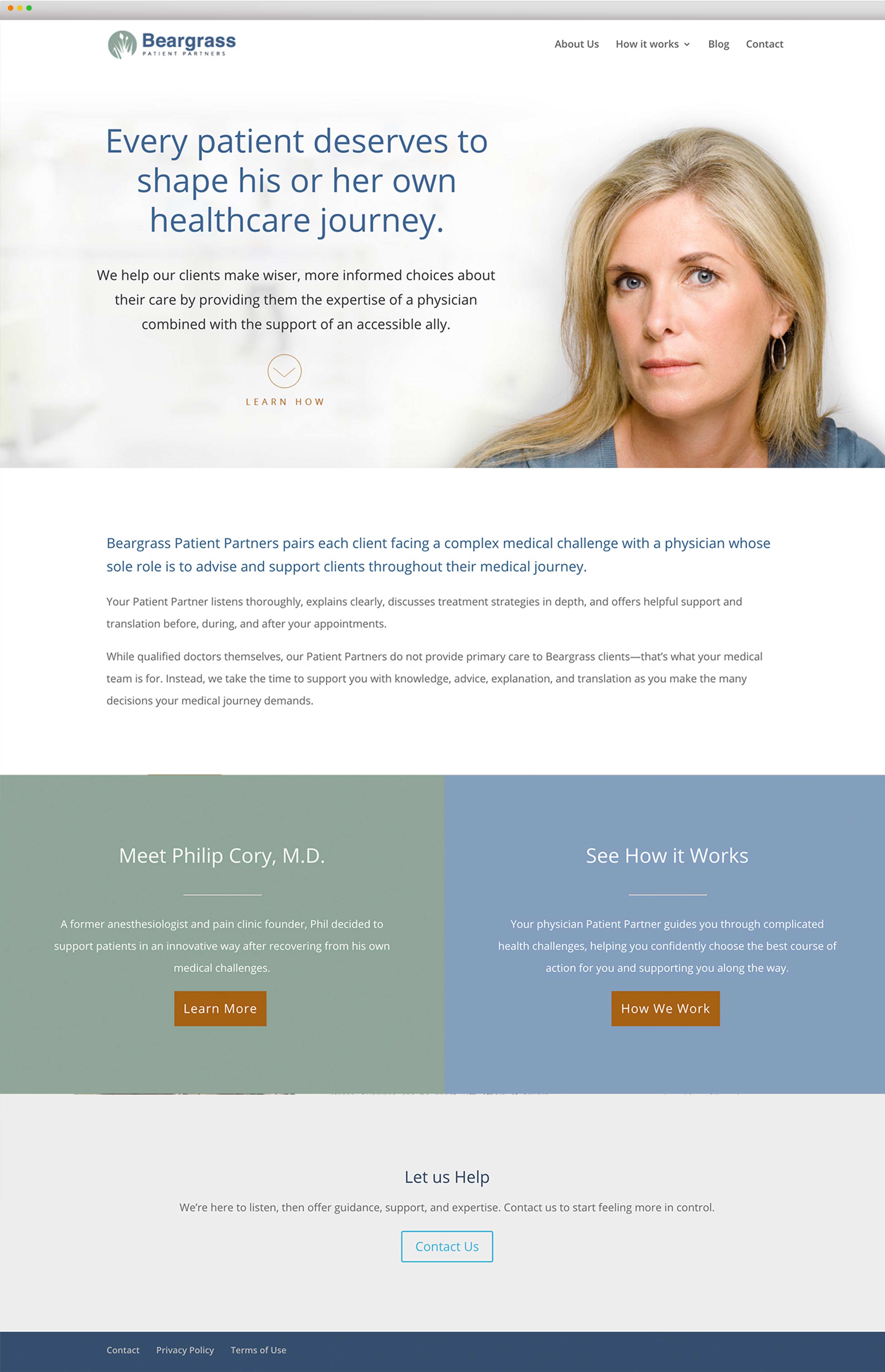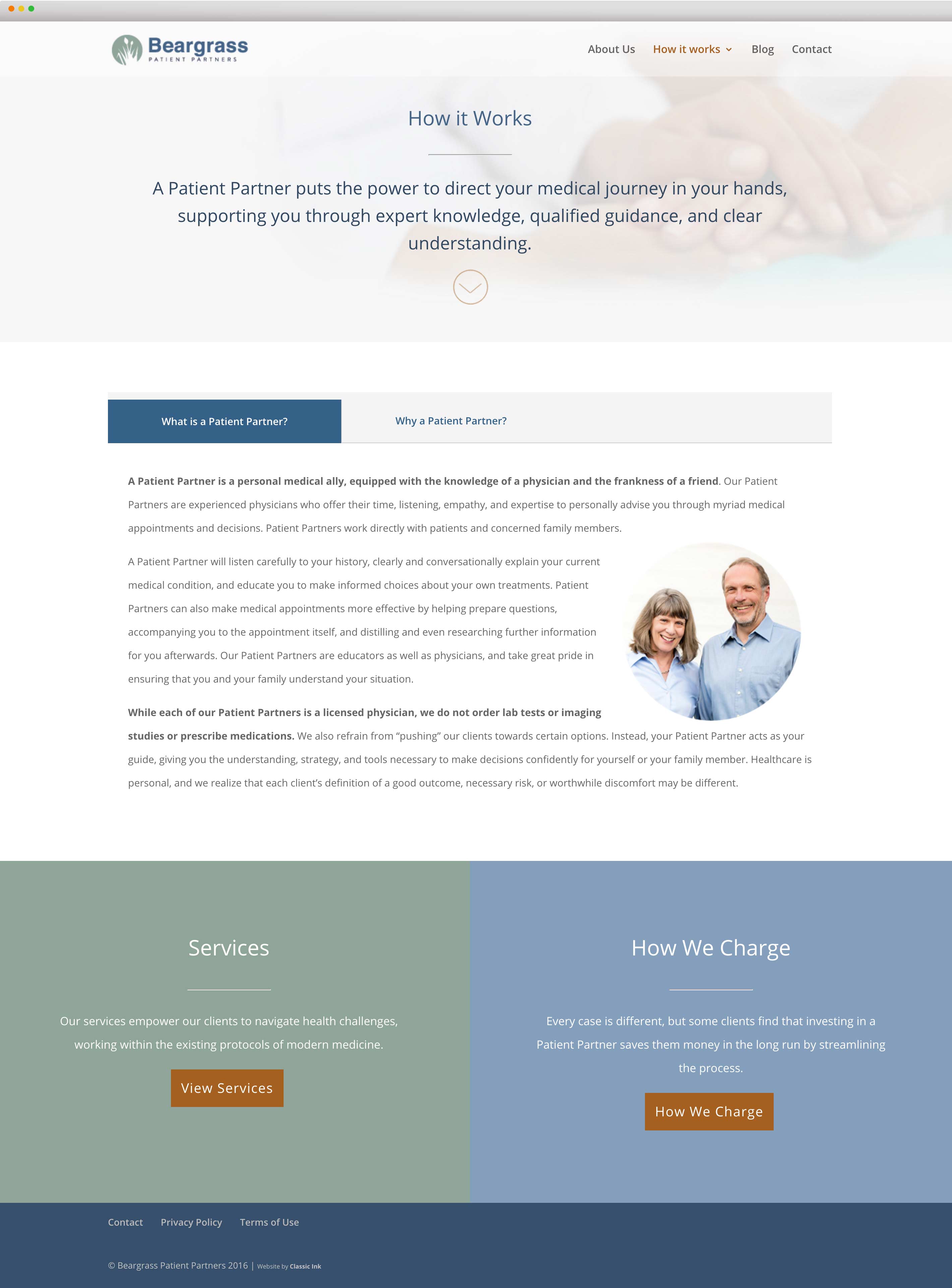 Ready to chat?
I am available for freelance and contract design work. My rates are negotiated hourly or by project.