CASEY ANDERSON
web

Client: Casey Anderson  |  Role: Web Design + Development  |  Agency: Classic Ink Creative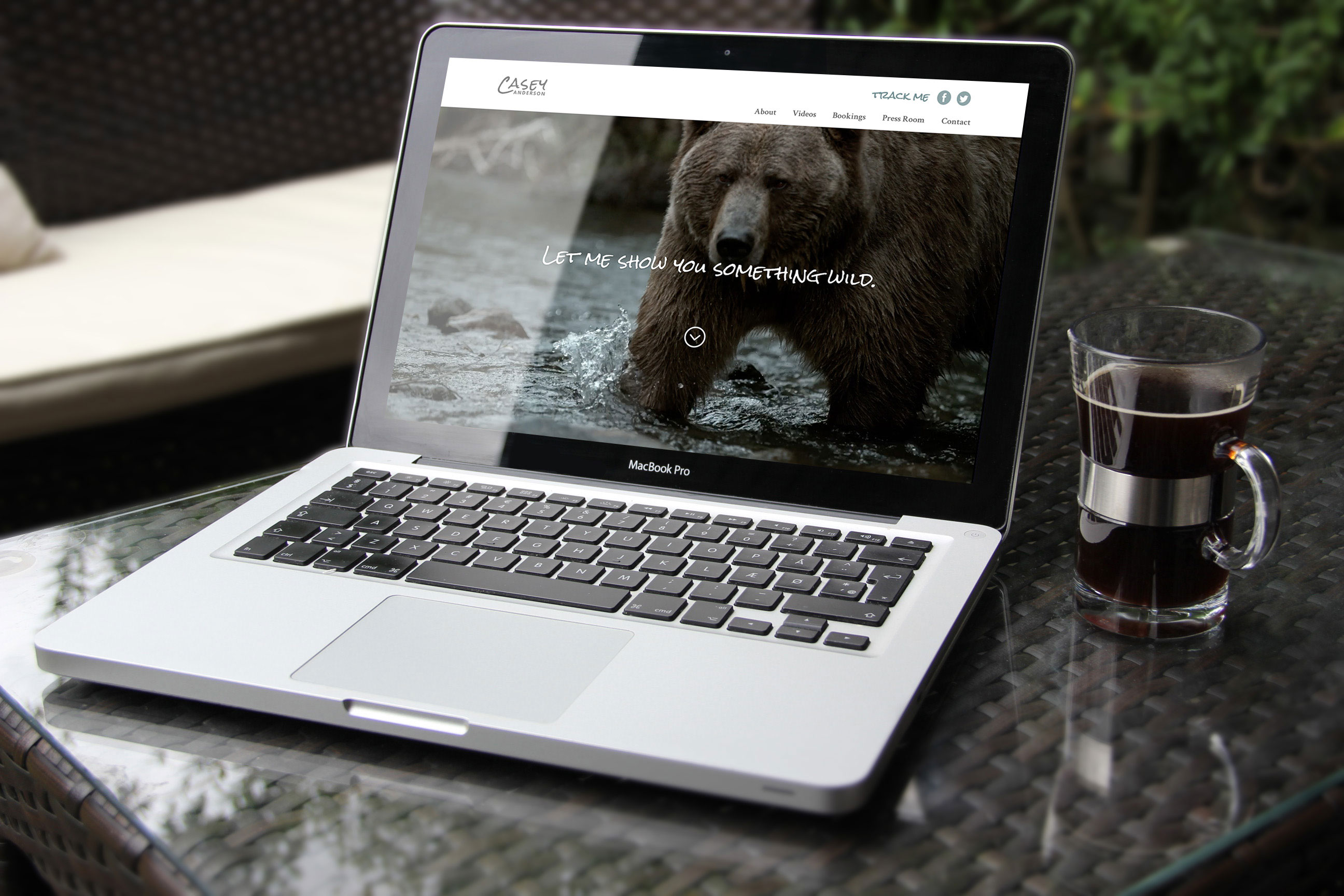 ---
Casey Anderson (known as "Griz Anderson") is a wildlife naturalist, tv host, animal trainer and actor. He's most known for his series on NatGeo WILD and for the fact that his best friend happens to be a grizzly bear. He came to us looking for help branding his online presence.
<div class="et_pb_fullwidth_header_scroll" style="text-align:center;"><a href="#web"><span class="scroll-down et-pb-icon-web" >;</span></a></div>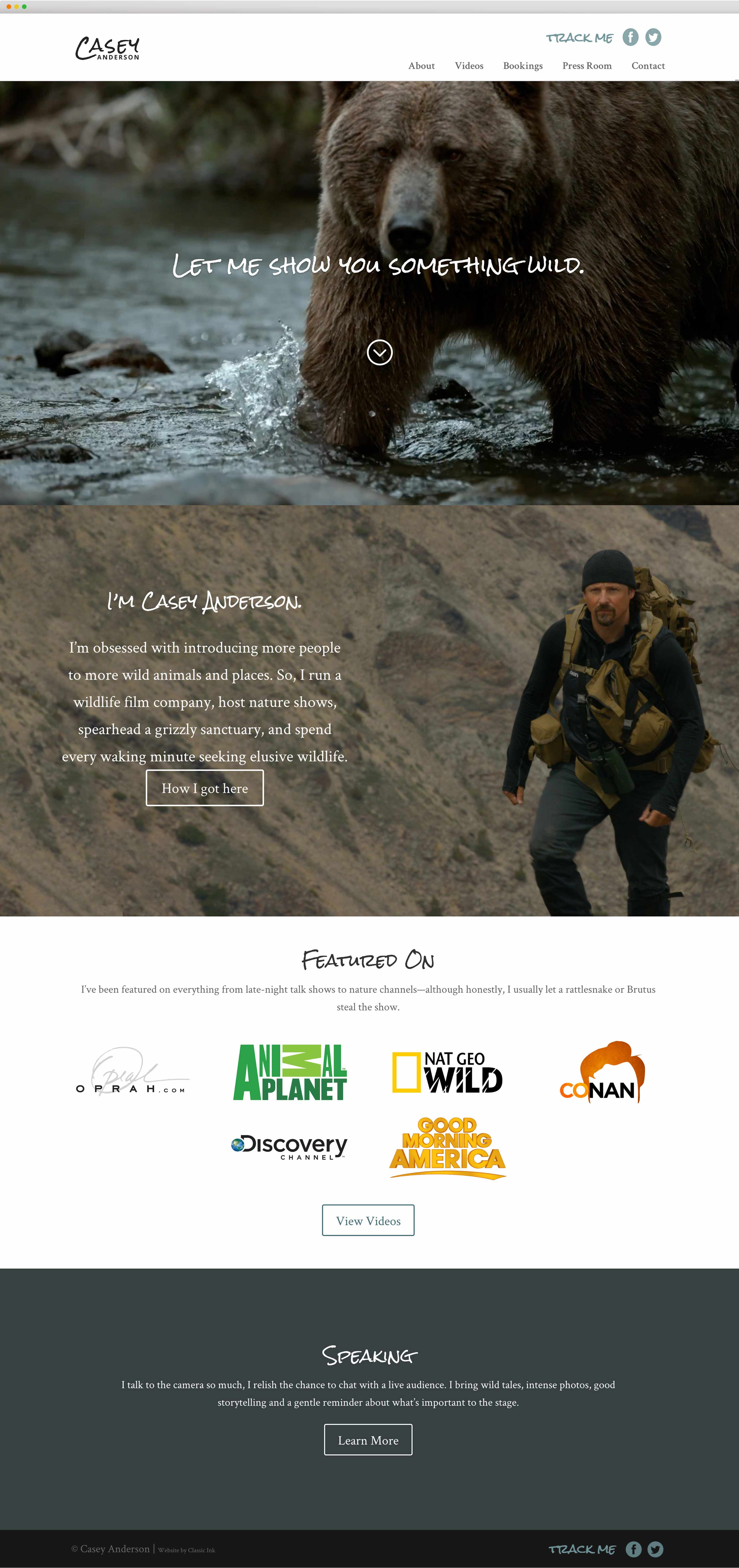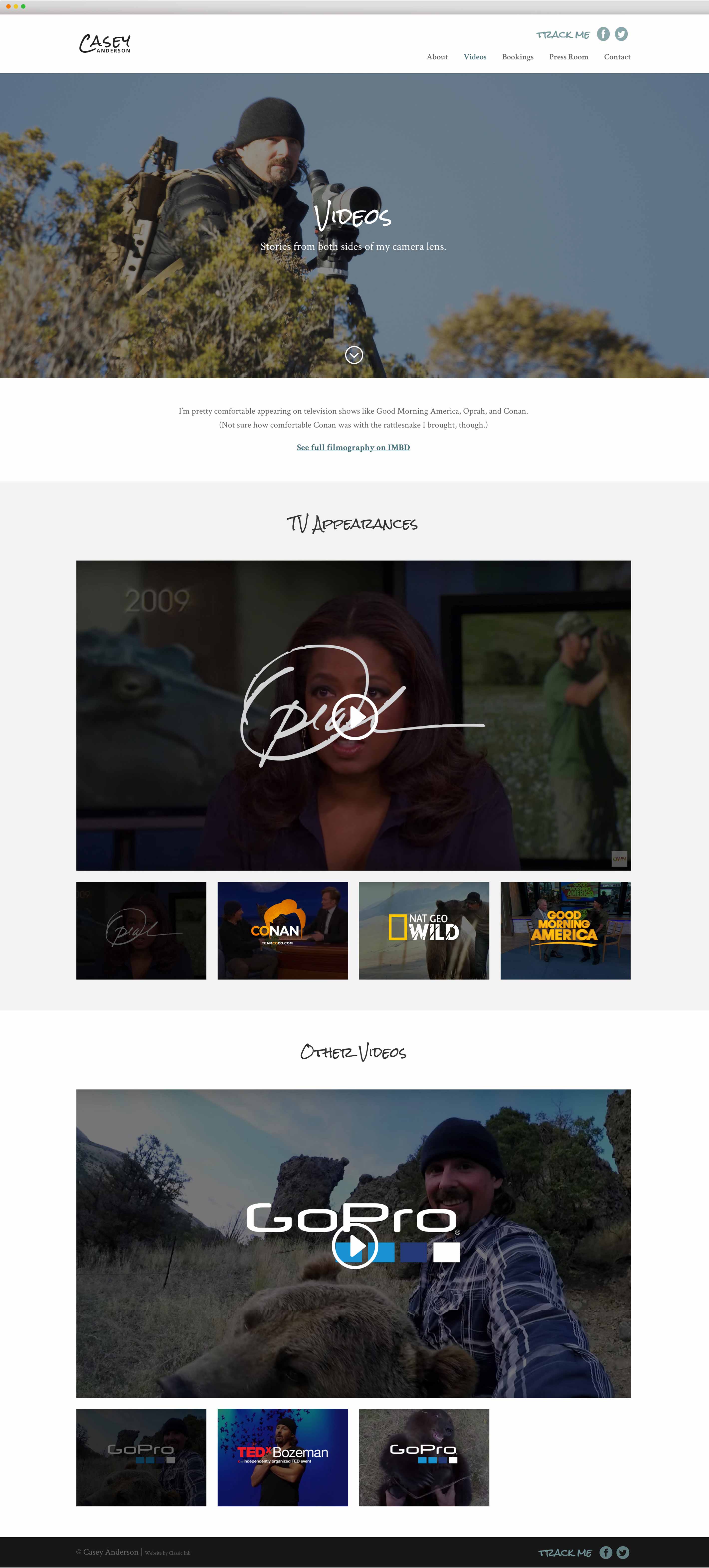 Ready to chat?
I am available for freelance and contract design work. My rates are negotiated hourly or by project.