CYCLING STUDIO
logo + business cards

Client: Zephyr Cycling Studio  |  Role: Design, Art Direction   |  Agency: Classic Ink
An indoor cycling studio located in Bozeman, Montana with a mind-body bend.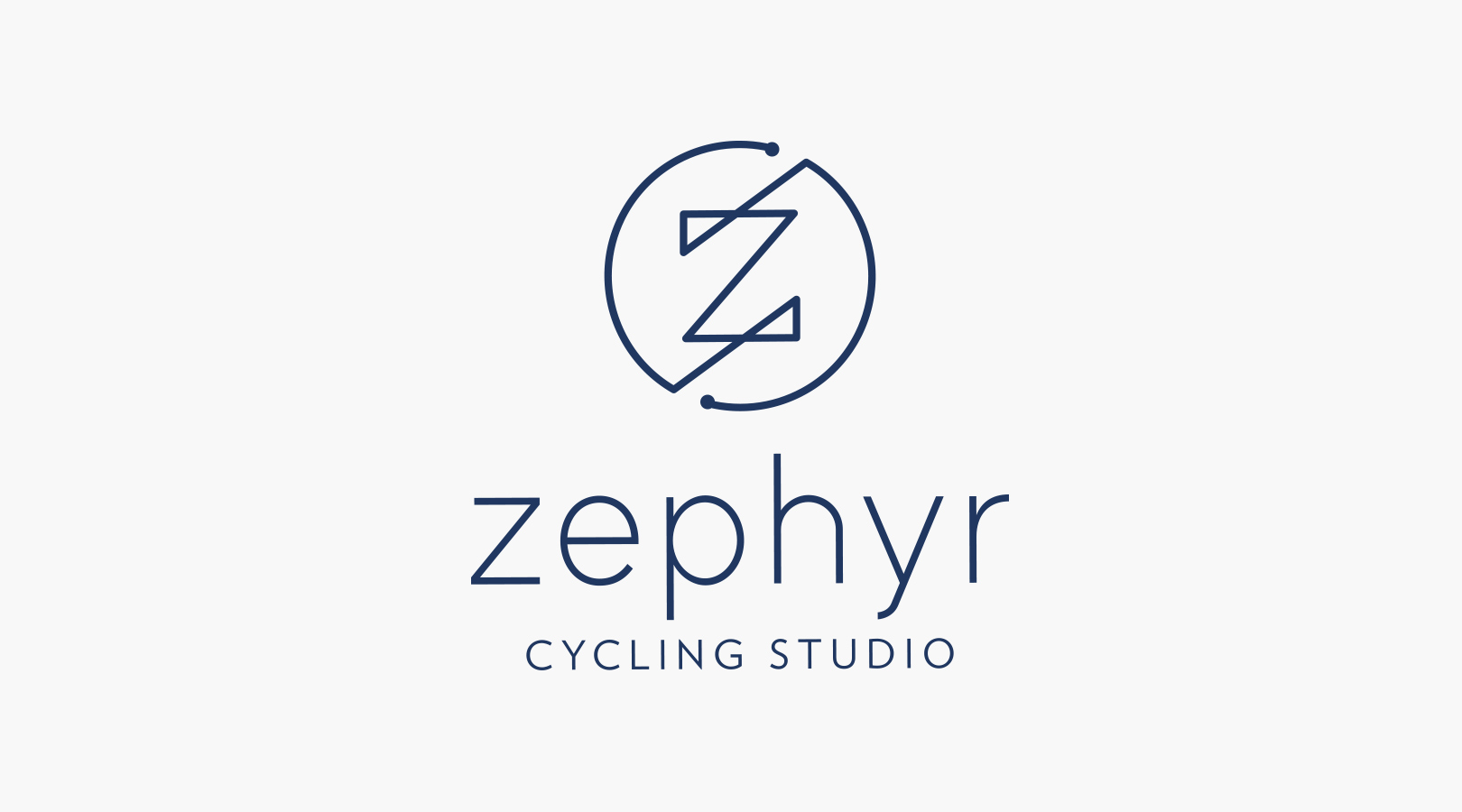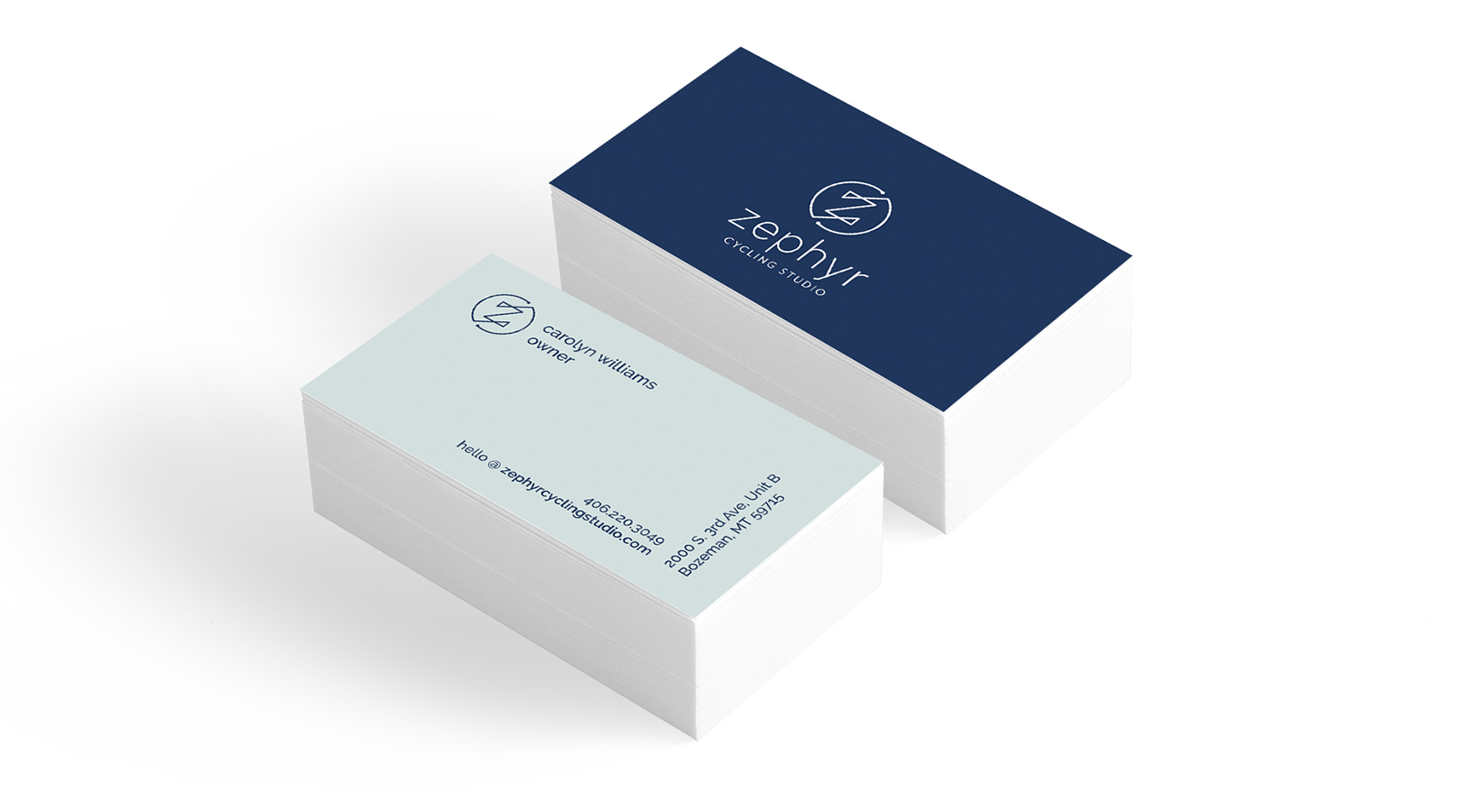 client desires:
Gender Neutral aesthetic
Upscale Athletic / Sporty but inclusive
Recognizable icon that would work well as a standalone asset for collateral materials
solution:
The minimalist "Z" icon is contained in a circle but not completely enclosed, giving it a supported structure with the overall feeling of openness, freeness, fluidness.
From an abstract position, it is also reminiscent of handlebars, pedals, wheels, and a spin bike itself.
Modern sans-serif font with lowercase 'zephyr' offers this a friendlier vibe while resting on the all-caps "cycling studio" helps finish this logo off feeling strong, supported & grounded.
Ready to chat?
I am available for freelance and contract design work. My rates are negotiated hourly or by project.