PIONEER WOOD
logo + business cards

Client: Pioneer Wood Patina  |  Role: Design, Art Direction  |  Agency: Classic Ink Creative
Pioneer Wood Patina is a powder concentrate that gives wood a barnwood-style treatment, without the large price tag. The concentrate has a lifetime warranty ensuring the wood will never need to be re-treated. The client came to us in need of some logo and branding materials to start selling his product.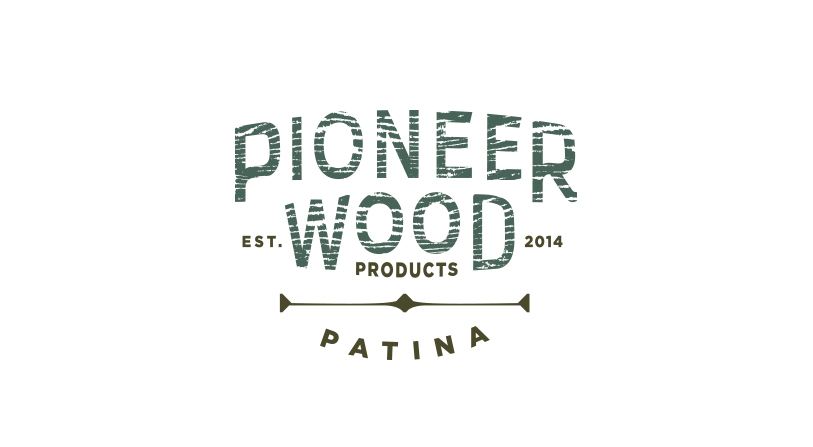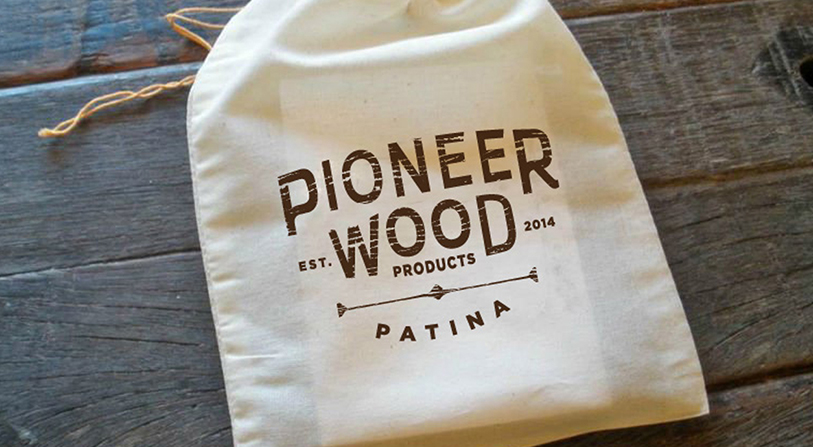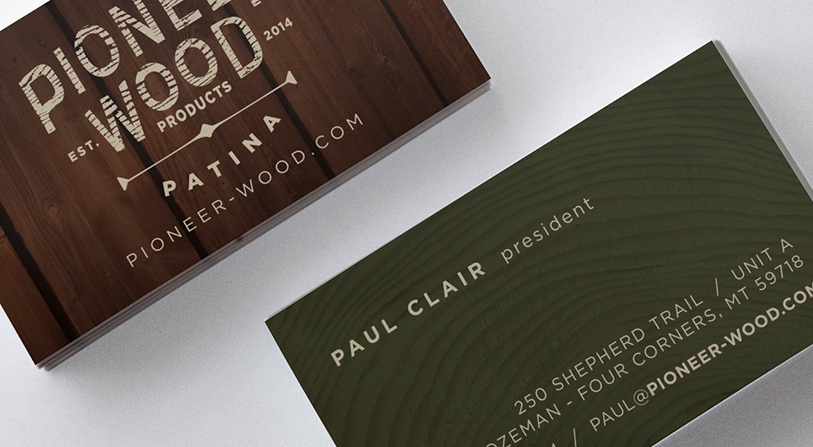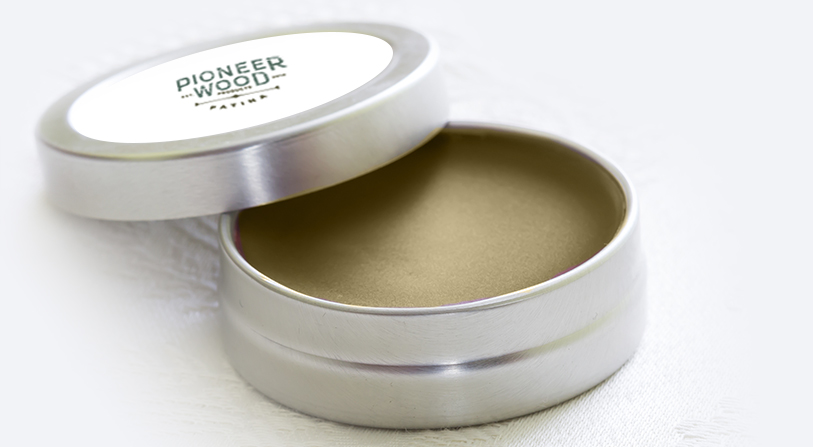 client desires:
simple vintage craftsman aesthetic
wood textures tied in
solution:
the final logo is type-based with wood grain elements showing through
contemporary style paired with a more classic, traditional typeface style reminiscent of News Gothic & Helvetica times
Ready to chat?
I am available for freelance and contract design work. My rates are negotiated hourly or by project.