Plum Design Lab
web

Client: Plum Design Lab |  Role: Web Design + Development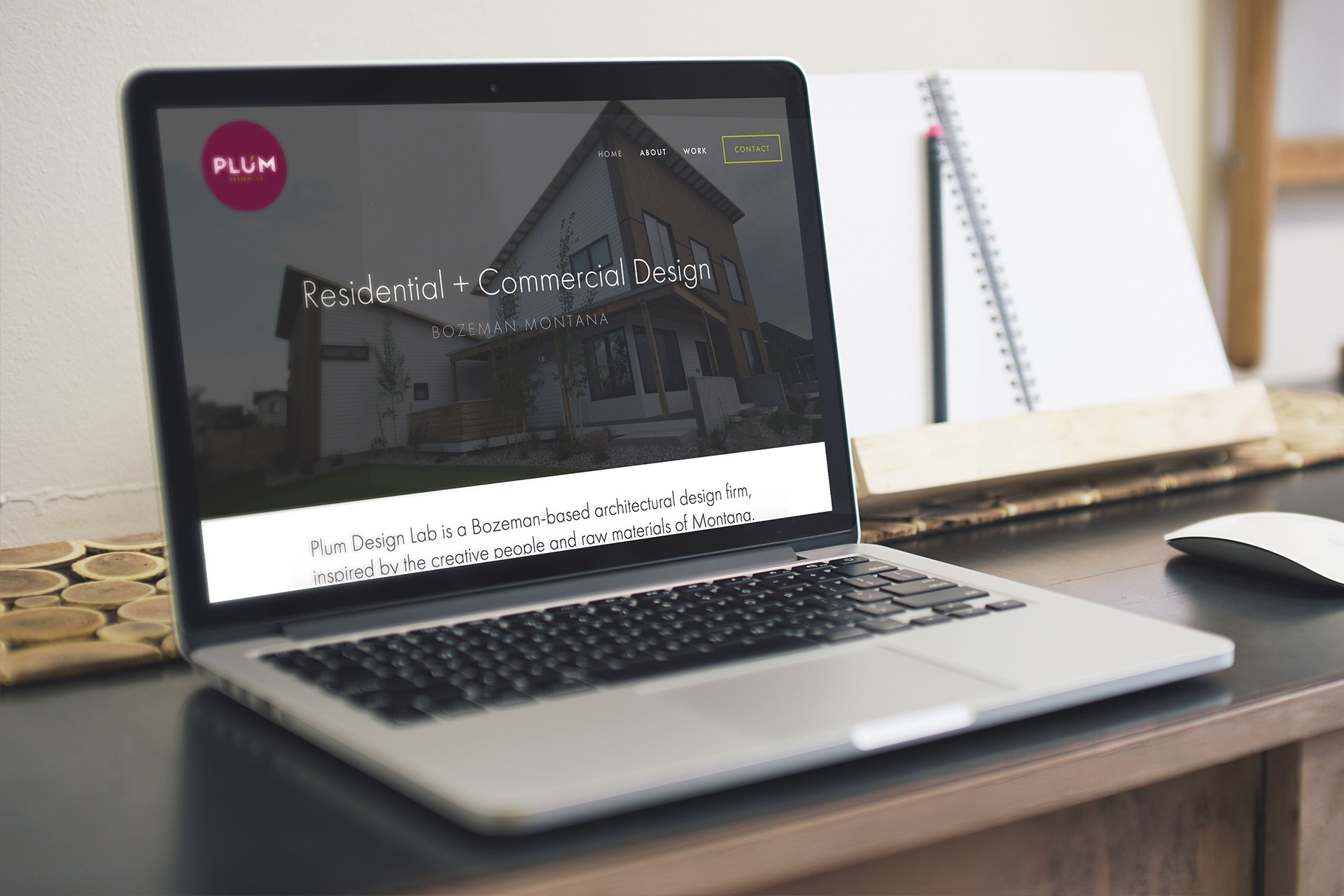 ---
Plum Design Lab is an architectural design firm based in Bozeman, Montana. Cole reached out to me in need of a brand new website, one that would match the quality of his work and visually articulate the creative differences of working with Plum. I collaborated with one of my favorite copywriters over at Headwall Digital, Logan, and worked on a modern, clean, simplified site with a touch of the playful culture that working with the Plum team brings.
<div class="et_pb_fullwidth_header_scroll" style="text-align:center;"><a href="#web"><span class="scroll-down et-pb-icon-web" >;</span></a></div>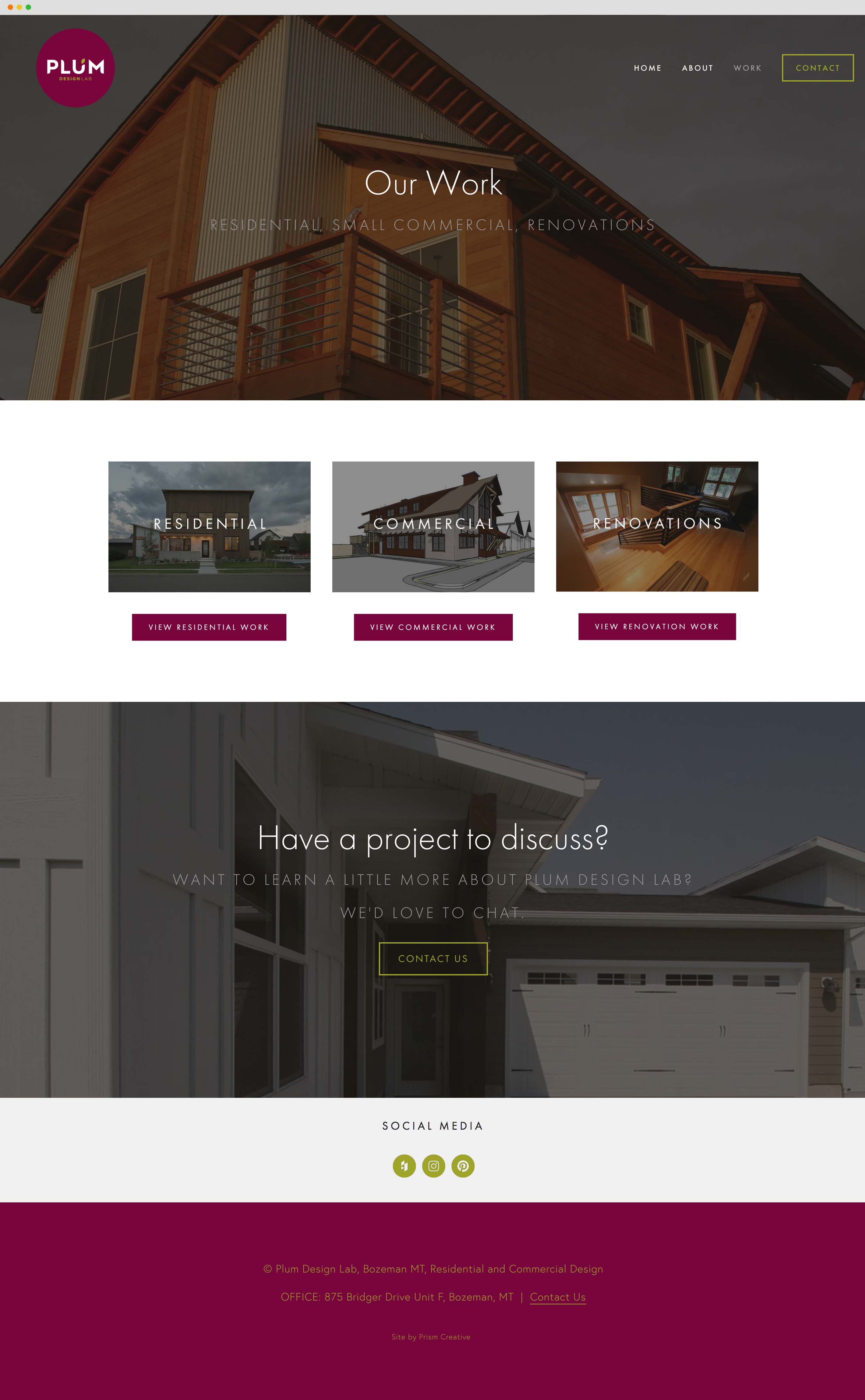 Ready to chat?
I am available for freelance and contract design work. My rates are negotiated hourly or by project.